The Women's Excelerator
In 2011, The Women's Excelerator was started with the goal of helping women in mid-career make the transition from employee to becoming successful entrepreneurs.
Learn More
"I have a passion for women in business and especially for women in their own business. My niche is working with women who are in mid career or entering the encore part of their careers and serious about doing their own thing."
~ Mary Jacobs, MA, Founder, The Women's Excelerator
A Background in Sales and Sales Leadership
Mary Jacobs, MA, is founder of The Women's Excelerator. Mary is a strategist, educator and consultant who has a passion for working with women entrepreneurs. Her focus is on sales strategies for launching and building sustainable businesses for women starting professional service firms.
Mary had a successful career in sales and sales leadership in the corporate sector before earning her master's degree in Organizational Leadership. She now works in Higher Education as Director of the Center for Sales Innovation at St Catherine University. She teaches courses in Sales, Ethics and Integrity in Selling, Customer Intelligence, and Social Entrepreneurship.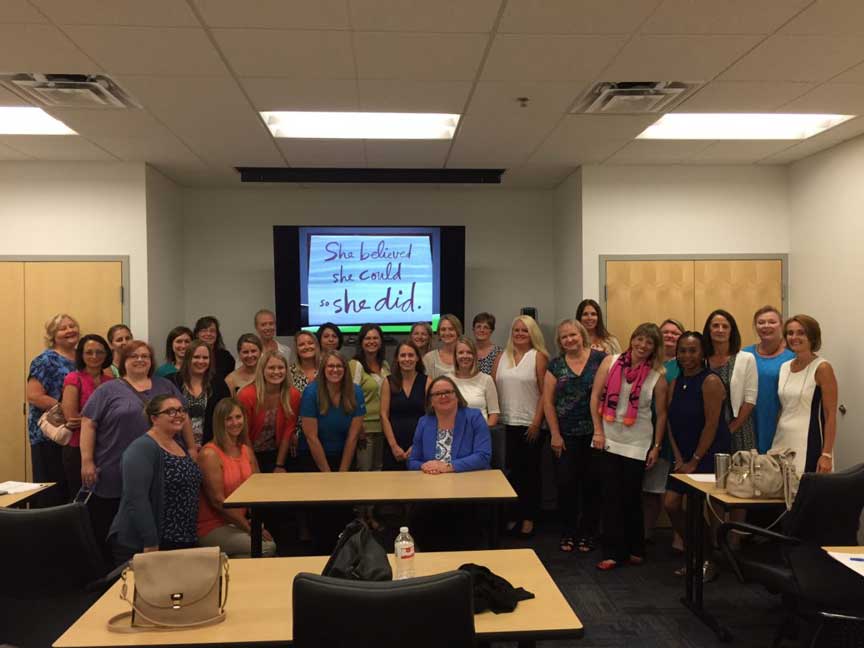 Strategy.
Growth.
Accountability.
Mary has been a SCORE mentor and workshop facilitator for 12 years and has focused her expertise on working primarily with women.
She also presents classes on the topics of Sales Strategies for Women Entrepreneurs and Closing the Confidence Gap for women in the Twin Cities business community.
Mary focuses on three areas of success when she works with women entrepreneurs:
Sales Strategy
Sustainable Growth
Accountability
Interested in a conversation to see if working with Mary Jacobs is the right fit for your goals?